President el-Sisi to Underscore Importance of U.S.-Egypt Bilateral Relations, Egypt's Regional Leadership during Vice President Mike Pence's First Trip to Cairo
Jan 19, 2018 - 3 min read
As Vice President Pence prepares to visit the Middle East at the end of the week, there obviously is great interest in what he will seek to achieve in the region. Recent world events — a meeting in Saudi Arabia between President Trump and President el-Sisi and a visit by Jared Kushner to Cairo — point to Egypt as a critical — and necessary — stop for the Vice President.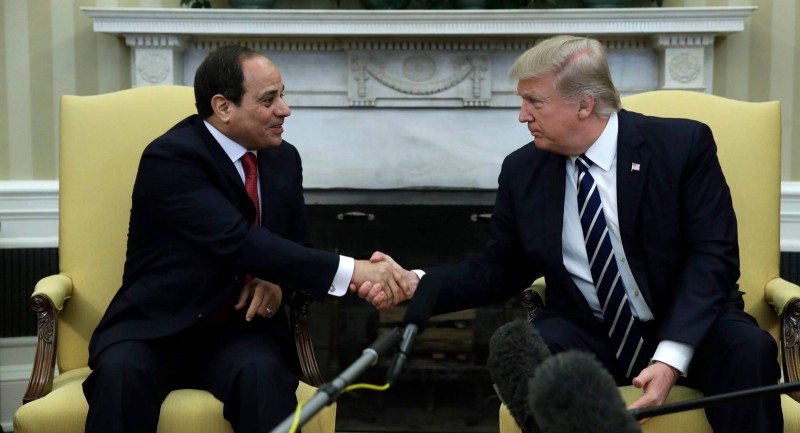 Last April, President Trump welcomed President el-Sisi to the White House for the first time in eight years. Next week, Vice President Pence will be meeting with President el-Sisi in Cairo during a historic trip that will also include stops in Jordan and Israel.
When Vice President Pence arrives in Egypt on Saturday, all attention will turn to Cairo. Egypt is critical to the continued fight against extremism, a quality that it shares with the United States, as well as being a key player in brokering a peace deal between Israel and Palestine. When they meet, President el-Sisi and Vice President Pence will seek to make progress in three key areas:
The fight against terror:
Egypt and the United States need to work together in the fight against terror and extremism in Egypt and the greater Middle East. Egypt's government under President el-Sisi is working around the clock to stem the influence of terror groups, targeting its people and threatening its borders. The Vice President's visit will provide an opportunity for Egypt to emphasize the need for a united front, including the sharing of intelligence and best practices, as well as increase the U.S.'s support. As partners in the Global Coalition to Counter ISIL, the U.S. must continue to work closely with Egypt to ensure they have the necessary means to continue their fight against terrorism.
Religious freedom and the protection of Christian citizens:
Vice President Mike Pence and President el-Sisi will renew their commitment to protect and defend religious freedom. While there is more work to be done, some strides have been made under the leadership of President el-Sisi. For example, there are currently 36 Coptic Christian members of Egypt's Parliament, the largest number to serve since the establishment of Parliament in 1866. This visit offers an opportunity to emphasize the notion that strong interfaith cooperation and collaboration fosters a cohesive national fabric providing stability and peace in Egypt and the greater Middle East.
The U.S. will seek Egypt's leadership to resume peace talks:
Last November, the world celebrated the 40th anniversary of President Anwar Sadat's historic visit to Israel, paving the way for the first-ever framework for peace in the Middle East. Today, Egypt's leadership in brokering regional peace is more relevant than ever. This visit offers an opportunity for the U.S. to support Egypt's leadership in bringing key parties back to the table and eventually resume the peace talks. President el-Sisi will be instrumental in building the necessary conditions to revive the Middle East peace process.
Stay tuned to Egypt Forward and follow us on Twitter for more information and updates on Vice President Mike Pence's landmark visit to Cairo.