Pope Francis Spreads Message of Unity in Historic Visit to Egypt
May 3, 2017 - 2 min read
Joyous crowds greeted Pope Francis during a historic visit to Cairo at the end of April. The two-day trip included meetings with President Abdel Fattah el-Sisi, Coptic Orthodox Pope Tawadros II and Sheikh Ahmed el-Tayeb, Grand Imam of al-Azhar.
In a video message to the people of Egypt released ahead of his arrival, Pope Francis said he hopes his trip "will make a fruitful contribution to interreligious dialogue with the followers of Islam and to ecumenical dialogue with the venerable and beloved Coptic Orthodox Church."
Pope Francis' visit concluded by celebrating Mass at the Air Defense Stadium with more than 15,000 in attendance
Here are some of the pictures highlighting the Pope's visit: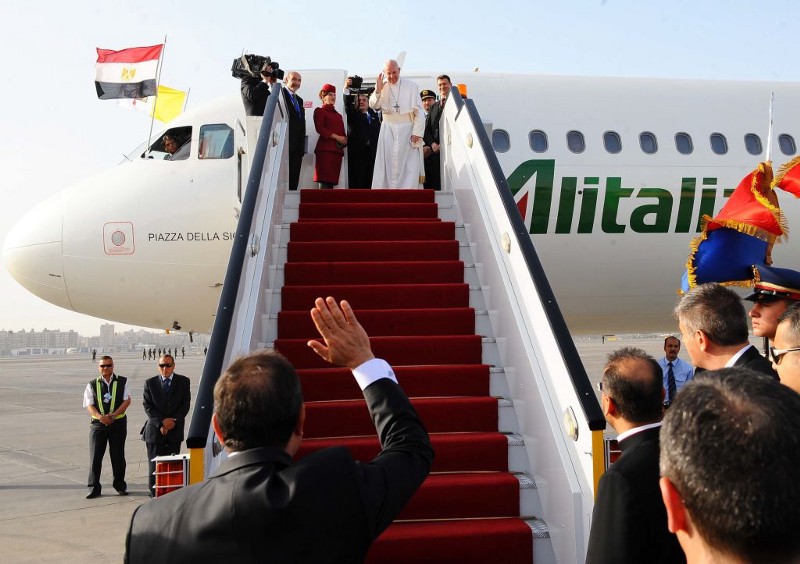 Egyptian President Abdel Fattah el-Sisi sees Pope Francis off at Cairo International Airport after a historic two-day visit promoting peace and fraternity.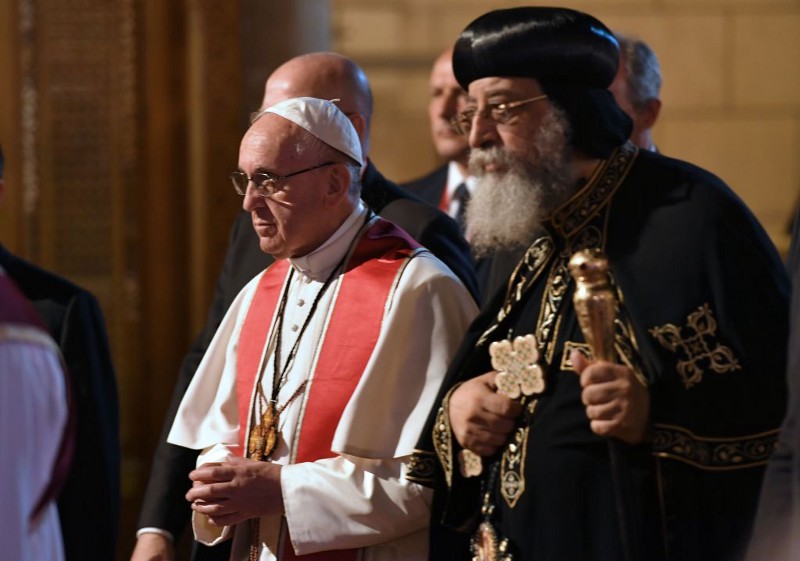 Pope Francis walks with Coptic Pope Tawadros II during a visit at the Saint Peter and Saint Paul church in Cairo on April 28.
Pope Francis hugs Sheikh Ahmed el-Tayeb, Grand Imam of Al-Azhar, the pre-eminent institute of Islamic learning in the Sunni Muslim world, in Cairo on April 28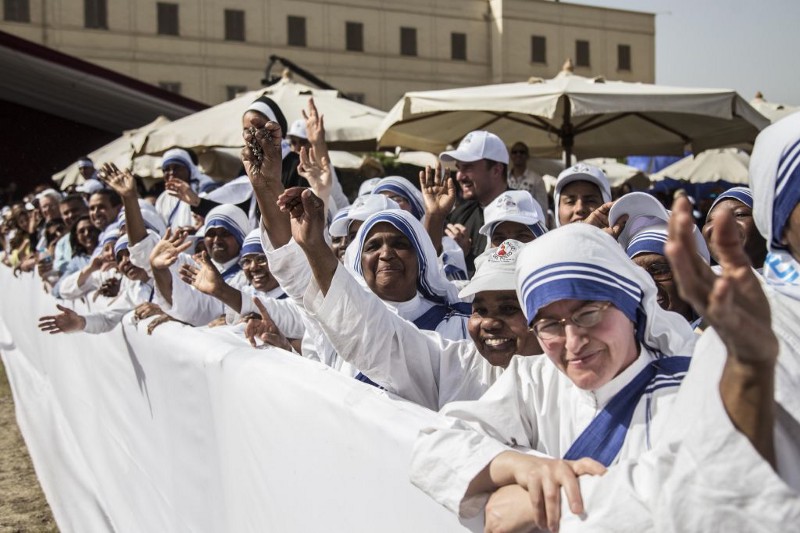 Pope Francis celebrated Mass at a stadium in Cairo on April 29 with thousands of Catholic Egyptians.