Governor Amer: Egypt will receive the fifth instalment of its IMF loan in January or early February
Jan 23, 2019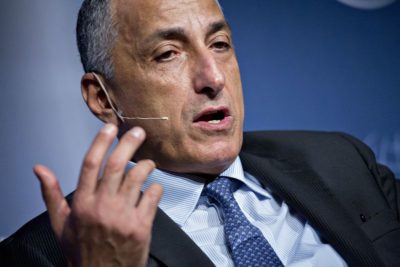 CAIRO – 23 January 2019: In an interview with Bloomberg, Tarek Amer, Egypt's Central Bank governor, affirmed that Egypt is due to receive fifth installment of its International Monetary Fund ( IMF) loan in late January or very early February, at the latest.
"Egypt's stagnant exchange rate is likely to see more movement after a system that guaranteed foreign investors could repatriate dollars was terminated, but the central bank stands ready to fend off speculators and ensure debt holders don't lose out." Governor Tarek Amer said.
The statement issued by Amer will help reassure foreign investors scrutinizing Egypt's economic policy as the country wraps up a three-year, $12 billion economic overhaul agreement with the International Monetary Fund this year.
Amer said that January saw the first net positive foreign investor inflows since May 2018.
Egypt has received four installments ($8 billion) of its $12 billion IMF loan to adhere to an agreement signed in November 2016. "We're agreed on everything, agreed with the mission on Egypt's performance during this phase. "The reform program is on schedule and we are committed to completing it successfully." " Amer told Bloomberg.