Egypt's FM holds meeting with UN envoy for Syria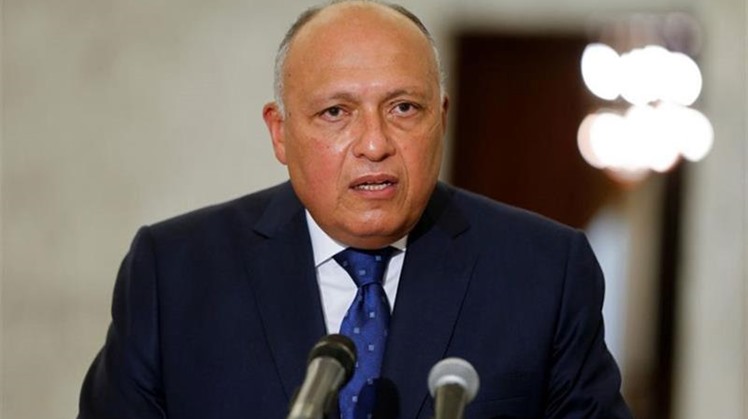 Mon, Mar. 13, 2023
CAIRO – 13 March 2023: Egyptian Foreign Minister Sameh Shoukry will meet with UN special envoy for Syria Geir Pedersen at the headquarters of the Ministry of Foreign Affairs, downtown Cairo on Monday, according to a statement from the Egyptian Ministry on Sunday.



On December 1, Shoukry met with Pedersen, on the sidelines of their participation in Rome MED – Mediterranean Dialogues.



Shoukry emphasized Egypt's firm strategic position toward the crisis in Syria in line with UNSC resolution 2254.



It is necessary to attain progress in the political process and alleviate the suffering of the Syrian people, he added.



For the first time since the outbreak of the Syrian civil war in 2011, Egypt's Foreign Minister visited Damascus to show solidarity with the Syrian people in the wake of the devastating earthquake that hit the country earlier this month.



Shoukry also conveyed a message of solidarity from President Abdel Fattah al Sisi to the Syrian president to confirm solidarity with Syria and Egypt's readiness to continue its support to face the effects of the earthquake, Syrian News Agency, SANA reported.



Shoukry pointed out that both the Syrian and Egyptian people have humanitarian and historical ties, adding: "We are here to support our brothers in Syria, and our coordination with the Syrian government started since the first days of the earthquake."



Shoukry affirmed, that Egypt provided more than 1,500 tons of aid to Syria after the devastating earthquake.