Egypt's archaeological sites witness high turnout celebrating anniversary of discovering Tutankhamun Tomb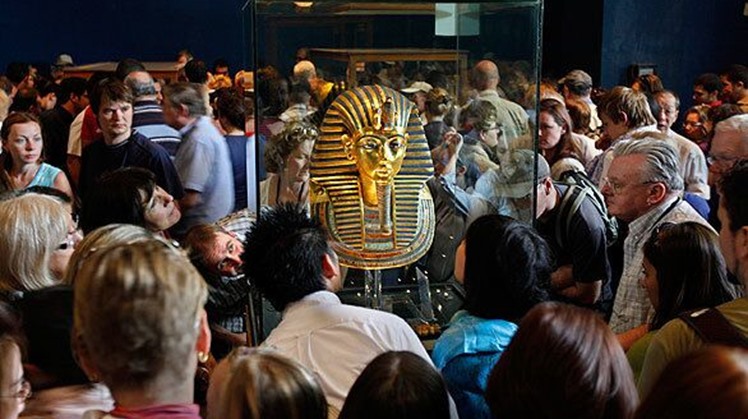 Thu, Nov. 24, 2022
The Egyptian archaeological sites and museums witnessed a great turnout of visitors, Wednesday, after the Supreme Council of Antiquities' decision to open all sites free of charge to Egyptians, Arabs, Africans and foreigners residing in Egypt, as part of the ministry's celebrations of the 100th anniversary of the discovery of TutAnkhAmun Tomb.

Secretary-General of the Supreme Council of Antiquities, Mostafa Waziri explained that this decision came with the aim of raising tourism and archaeological awareness among Egyptians, as well as providing an opportunity for foreigners, Arabs and Africans residing in Egypt to get acquainted with the ancient Egyptian civilization.

He added that the archaeological sites and museums had prepared for this day to the fullest, as tourist guides took the visitors on free tours during which they were introduced to the history of these sites and the various museums' holdings.


Waziri stressed that despite the huge turnout, the visits witnessed great organization, which gave the visitors the opportunity to enjoy the visits throughout the hours of the official visit, as they expressed their great happiness to spend the day amidst the fragrant history and civilization of the ancient Egyptians.