Sisi inspects preparations for the Africa Cup of Nations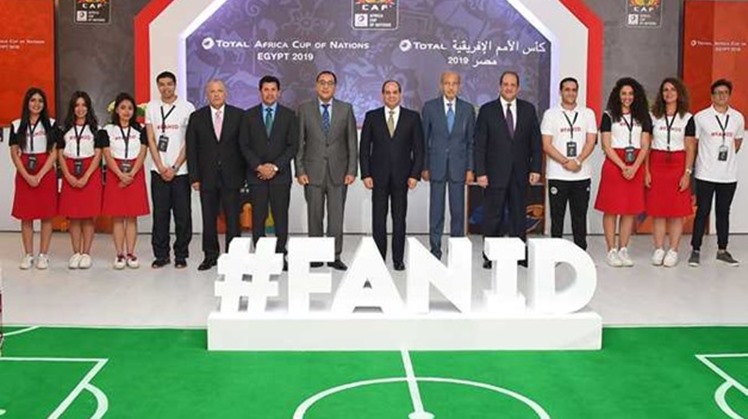 Mon, May. 20, 2019
CAIRO - 20 May 2019: President Abdel Fattah El Sisi inspected on Sunday preparations for the Africa Cup of Nations such as the ticketing system and issuing football fan ID cards.

The president revealed on Sunday the mascot of 2019 Africa Cup of Nations, to be hosted by Egypt from June 21 to July 19.

He listened also to an explanation about the tournament's ticketing system, said presidential Spokesperson Bassam Rady.

President Sisi has been keen on posing for a photo-op with the youth tasked with issuing the fan ID cards, the Spokesperson reiterated.