Out-of-control Chinese rocket passed by Egypt twice since Thursday: Official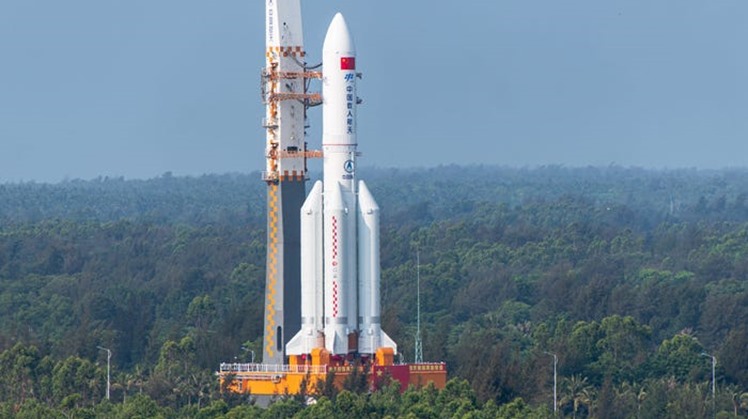 Thu, May. 6, 2021
CAIRO – 5 May 2021: Egypt is tracking a large out-of-control Chinese rocket that is set to re-enter earth's atmosphere this weekend with concerns aroused as the location of its re-entry cannot be identified.


The head of Egypt's Astronomical Research Institute Gad el-Qadi stated that the Chinese rocket has passed by Egypt twice since Thursday; the second time was on Tuesday at 11:39 pm. It crossed the borders between Egypt and Jordan in three minutes at 11:41 pm due to its high speed, he added.



El-Qadi said that the rocket is expected to re-enter after four days.



Scientists say that the exact entry point of the rocket cannot be pinpointed until within hours of reentry. The rocket completes a cycle around the earth each 90 minutes, meaning that it revolved around the earth around 100 times since it went out of control on Thursday.



China used the rocket to launch part of its space station last week. The rocket's size is 22 tons, raising concerns that large parts of the debris could cause damage if they hit inhabited areas and did not fall in the oceans, given that around 71 percent of the earth's surface is water-covered.



Egypt was hit by Gebel Kamil meteorite 5,000 years ago, leaving a 45m in diameter crater in the eastern Sahara, surrounded by thousands of pieces of iron shrapnel with a total weight of about 1,600 kilograms.