Egypt's Pope Tawadros chairs Palm Sunday Mass in Alexandria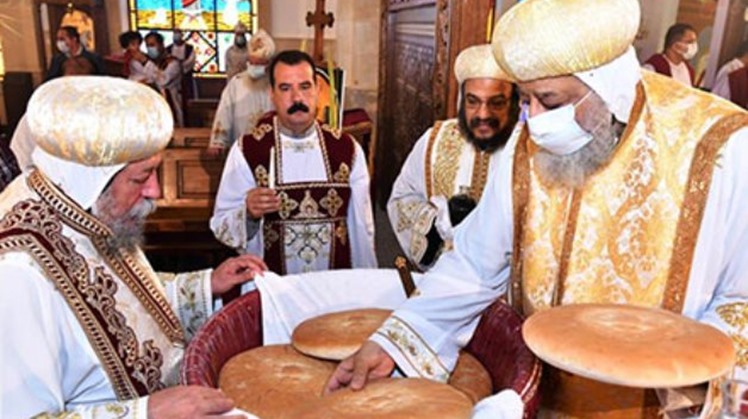 Mon, Apr. 26, 2021
CAIRO - 25 April 2020: Pope Tawadros II of Alexandria and Patriarch of the See of St. Mark chaired on Sunday the Palm Sunday Mass at the St. Mary and Saint Karas Coptic Church in Alexandria's Al Kabbari district.


Pope Tawadros's service, normally held in front of many worshipers, was attended by few priests and archbishops as part of precautionary measures against coronavirus outbreak.

The Palm Sunday, celebrated by all churches in and outside Egypt, falls on the Sunday before Easter. The feast commemorates Jesus' triumphal entry into Jerusalem.



Palm Sunday is one of the seven Great Master Feasts in the Coptic Orthodox church, when Jesus Christ entered Jerusalem as a king riding a burro. It is the beginning of the Holy Week as Christians remember the passion of the Christ.