Egypt's Shoukry asserts importance of ceasefire in Libya during call with Russia's Lavrov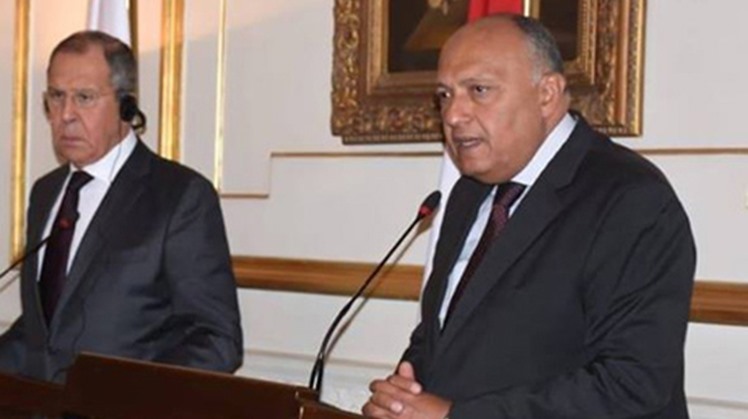 Wed, Jul. 22, 2020
CAIRO - 22 July 2020: Egypt's Foreign Minister Sameh Shoukry stressed the necessity to achieve a ceasefire in Libya during a phone call on Tuesday with his Russian counterpart Sergey Lavrov.

According to a statement by the Egyptian foreign ministry, Shoukry reasserted the Egyptian position concerning recent developments in Libya, including its keenness on winning the support of the Libyan people for the Cairo Declaration, which is based on the Berlin conference's conclusion and previous UN-brokered agreements, in order to reach a sustainable settlement that enables the restoration of stability and security and eliminates terrorism in the country.

The Egyptian foreign minister also reasserted his total rejection of foreign intervention in Libya, as well as the necessity of stopping the transfer of Syrian fighters to the country, actions which represent a threat to the stability of the region.

According to the statement, the ministers also agreed on further cooperation between the two countries.

Earlier, President Abdel-Fattah El-Sisi spoke with the leaders of Russia and France about the situation in Libya and the importance of restoring political negotiations.

Egypt's parliament on Monday unanimously approved sending troops outside the country's borders in the western strategic direction to defend Egyptian national security.