Egypt's Mubarak's memorial service to be held Friday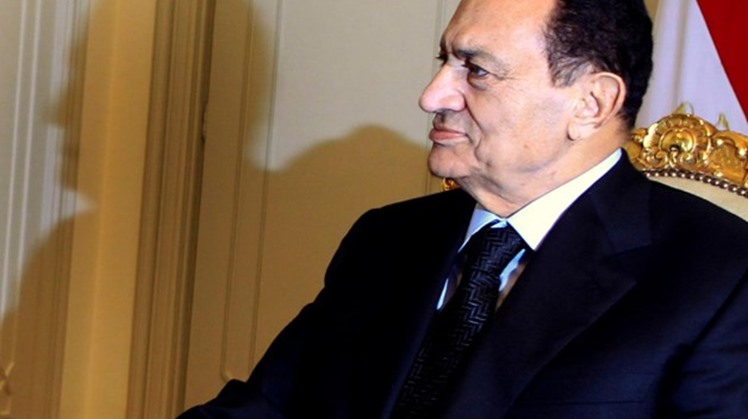 Wed, Feb. 26, 2020
CAIRO – 25 February 2020: Former Egyptian President Mohamed Hosni Mubarak memorial service will be held on Friday at Tantawy Mosque in New Cairo.

Military funeral expected to be held in the afternoon of February 26 for former President Mohamed Mubarak who died on February 25, 2020 at the age of 91 and ruled the country for 30 years between 1981 and 2011.

Egypt has declared three days of national mourning starting from Wednesday .

"The presidency deeply mourns former president Mohamed Hosni Mubarak for his
services to the country as a commander, and one of the heroes of the great October War. Mubarak was commander of the Air Forces during the war that restored dignity and pride to the Arab nation," the presidency said in a statement, as it expressed condolences to his family.

Mubarak stepped down on February 11, 2011 as a consequence of January 25, 2011, and had been subject to prosecution before he was cleared of all charges.

By law no.35/1975, the former president is entitled to a military funeral because he was the Commander of the Air Force during the October 6, 1973 War. The law provides that high-ranking commanders at the Egyptian Armed Forces during the war shall not retire, and that if they are appointed in a civilian post out of necessity, they have to return to military service after they finish their term.

The the body will be buried in the family's tomb located in Madinat Nasr neighborhood.

On May 24, 2011 Mubarak and his sons, Alaa and Gamal, were called to trial on charges of killing protesters and corruption charges. On August 19, 2013 Mubarak was acquitted of one of his corruption charges and two days later the court ordered his release from prison.

Before becoming president, Mubarak was the commander of the Egyptian Air Force between 1972-1975. Mubarak assumed presidency following the assassination of former President Anwar al-Sadat, who appointed him vice-president.

Mubarak was viewed as a war hero by many Egyptians, because he served as commander of the Egyptian Air Force during the October 6 War in 1973. In a recent statement, Mubarak even claimed that he was the first to fire shots at an Israeli communication base from a fighter jet that he personally piloted six minutes before the surprise attack even began.