Egypt's only announced coronavirus case tests negative for the disease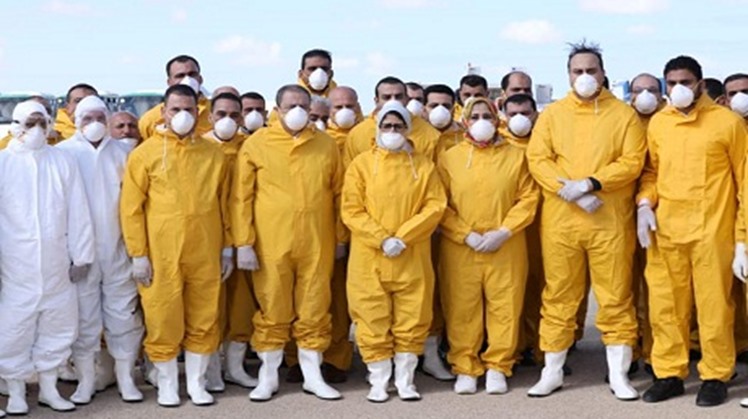 Wed, Feb. 19, 2020
CAIRO - 19 February 2020: A foreigner in Egypt who was announced to be carrying the novel coronavirus has tested negative for it, Egypt's Ministry of Health and the World Health Organization (WHO) have said.

Polymerase chain reaction (PCR) tests for the foreigner presented negative results for the new Cobid-19 (coronavirus), 48 hours after he was put into isolation in hospital, a joint statement said on Wednesday.

Egypt's health ministry announced on Friday the person as the country's first confirmed coronavirus case, without specifying his nationality. But Minister Hala Zayed later said in TV comments he is Chinese.

The case underwent six tests over three consecutive days that were overseen by the ministry and WHO, and "the test result was negative every time," the statement quoted health ministry spokesman Khaled Megahed as saying.

The case is "in good health and has shown no symptoms" of the illness, he added.

Also on Wednesday, the Egyptian Cabinet confirmed no suspected cases of coronavirus was found at schools. It added that a series of precautionary preventive measures have been taken to prevent the spread of the epidemic, which has infected more than 75,000 people globally.

On Monday, Egypt ended a 14-day quarantine for 302 Egyptian citizens who had returned home from the Chinese city of Wuhan, the epicenter of the coronavirus. The health ministry said all tests conducted for them during the 14 days, the incubation period for the disease, showed they do not carry the virus.

Since the disease emerged last December, it has killed more than 2,000 people in mainland China and six people outside the country.