Egypt's PM attends signing of MoU on environmental awareness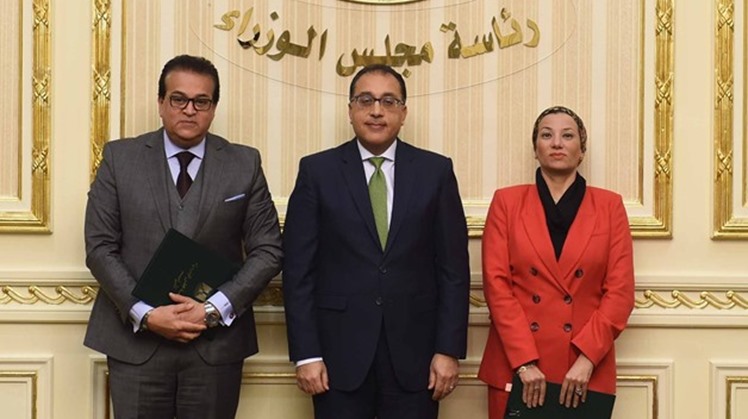 Thu, Jan. 2, 2020
CAIRO - 2 January 2020: Prime Minister Mostafa Madbouli witnessed on Wednesday the signing ceremony of a Memorandum of Understanding (MOU) between the Ministry of Higher Education and Scientific Research, and the Ministry of Environment.

The MoU aims to spread awareness about environmental issues and highlight the importance of sustainable management of electronic and medical waste among university students, according to state news agency, MENA.

The agreement is meant to promote the use of scientific research in the industrial and environmental fields, in addition to activating universities' key role in achieving sustainable development goals, Minister of Higher Education and Scientific Research Dr. Khaled Abdel Ghaffar said.

Abdel Ghaffar added that the agreement comes in compliance with the strategic goals of Egypt's Vision 2030 in order to enhance the role of national universities in spreading environmental awareness in the society.

For her part, Environment Minister Yasmine Fouad said that the two sides agreed on implementing programs to build capabilities of students and employees at universities on how to make the utmost use of natural resources and ensure a sustainable management of waste.

Fouad added that this plan could be achieved through launching awareness campaigns to raise awareness about the necessity of getting rid of waste in a safe way.