Sun, Jun. 9, 2019
CAIRO - 9 June 2019: Farrah El-Dibany, Egyptian Mezzo Soprano received "Prix Lyrique 2019 de l'AROP" Award by the Paris Opera House, marking herself as the first Egyptian and Arab to ever receive this award, and that's not all there is to is, she is also the first Egyptian and Arab to sing at the reputable Paris Opera House.
"Prix Lyrique de l'AROP is awarded annually to a female and a male uprising Opera singers. The ceremony took place at Opera Garnier (Paris Opera) where Farah sang an extract from Carmen, by Bizet in the presence of HE, the Egyptian Ambassador Ehab Badawy and his wife, and French dignitaries, including CEO of BNP PARIBAS.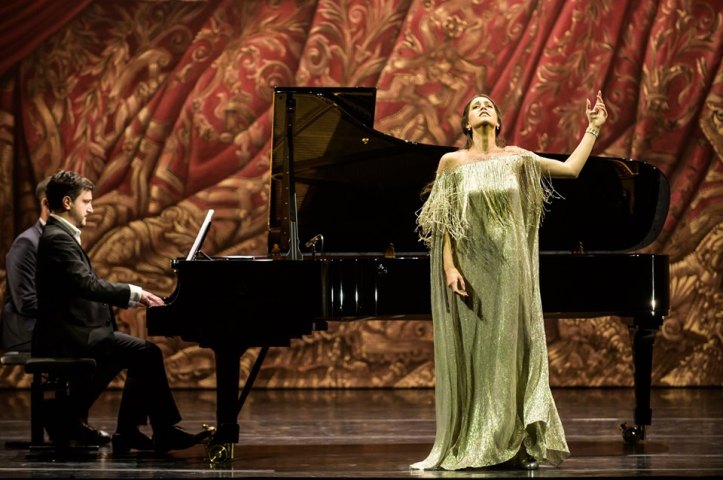 Farrah's journey was more than exceptional, she started taking piano lessons at the age of seven and voice lessons with renowned opera singer Nevine Alouba at age fourteen. Her career took a wild turn when her German music teacher acknowledged her extraordinary vocal talent and encouraged her to pursue a career in opera singing. This notable encouragement drove Farrah to Germany to follow her passion. She received a Bachelor of Arts from Hanns Eisler College of Arts, and a Masters in Opera from The University of Arts Berlin.
Since 2016, she was a resident artist at the Paris Opera House. She represented Paris Opera in China, at the Bolshoi Theatre in Moscow, at the Biennale dell'Arte at the French Pavilion in Venice and also at the Cairo and Alexandria Opera House. In 2018, she received the Wagner Prize for Excellence in Opera.
Recently she performed the role of Prince Orlofsky in the Opera Die Fledermaus, with the Paris Opera House. Moreover, Farah was featured in a short trailer celebrating the cooperation between Devialet and the Paris Opera House. Farrah also sang in the trailer. Devialet is the number one company in the world for the best and most sophisticated sound technology for wireless high-end speakers in the world. For their first cooperation with Paris Opera House, Farrah was chosen to be their face and voice.