The Bibliotheca Alexandrina organizes a conference on the quality of education and information in cooperation with UNESCO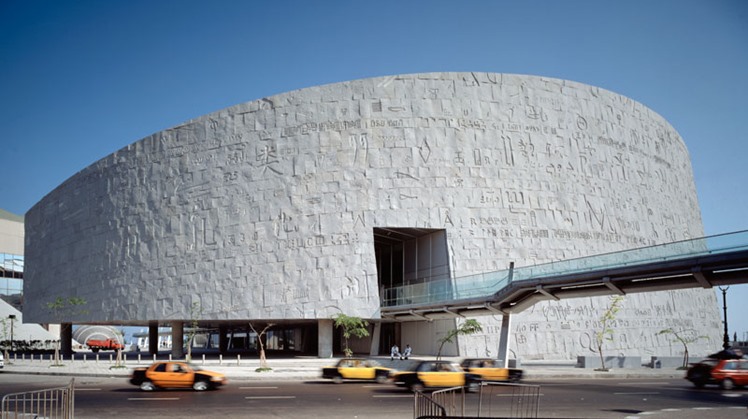 Sun, Nov. 28, 2021
The Bibliotheca Alexandrina, in cooperation with UNESCO, is organizing, within the Week of Regional Digital Inclusion of the International Telecommunication Union and UNESCO for the Arab States, an interactive online conference entitled (No one will be left behind: Utilizing innovation to access quality education and information), at eleven o'clock in the morning. Tuesday 30 November and Wednesday 1 December 2021.

The conference addresses the importance of improving the quality of education and the need to provide access to information to enable societies to make good decisions and enhance livelihoods and quality of life, in addition to considering and researching experiences gained across regions, and also the emerging experiences from across Africa, Arab countries, Asia and the Pacific will be discussed. In the areas of education and access to information.

Five UNESCO projects aimed at reaching beneficiaries wherever they are and helping them achieve their aspirations for learning and self-development will be highlighted, and they will be presented by a group of experts, professors, consultants and entrepreneurs; They are as follows: Distance education methods: how to formulate distance learning curricula and courses, disseminating positive messages to support the African economy during the Corona pandemic, the role of community learning centers for literacy and entrepreneurship, (Quodrat) platform: the Arab digital platform for distance learning, International Skills Academy To support and qualify young people for the labor market.

This interactive conference comes within the framework of the (Innovate Today...Live Tomorrow) program, which revolves around the topic of innovation in a time of crisis, and is consistent with the approach of the international community and the Egyptian state. As both of them are still under the influence of the Corona pandemic for nearly two years and are still researching its global impact on people's livelihoods, and for this reason, the program aims to shed light on the innovations and innovative measures that have been taken in various sectors to deal with the economic and social impact of the epidemic, especially since the whole world has He acknowledged the importance of the role of information and communication technology in light of that pandemic, which in turn showed the extent of the deep disparity between societies in the use of modern technologies in managing the crisis and giving the right to equal access to information and raising the level of quality of education. Therefore, the program's closing session at the conference aims to catch everyone up with the technological development in education in the hope that everyone will live a decent life.