The development of the National Theater at a cost of 105 million pounds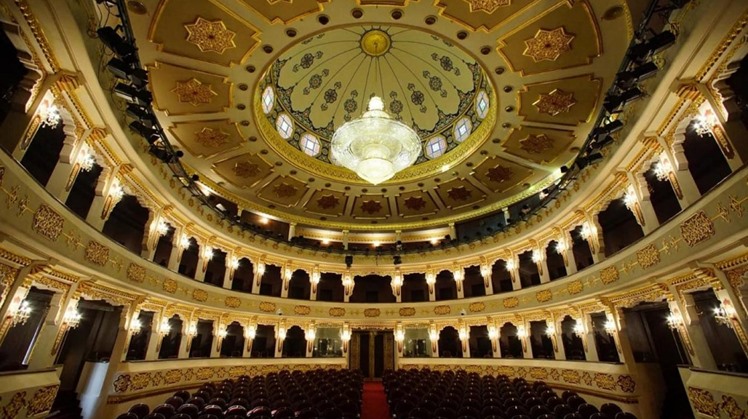 Thu, Jun. 10, 2021
After the June 30 revolution, the state in all its sectors carried out development and restoration operations in all government facilities, including cultural facilities and buildings. Among the projects it carried out was the redevelopment and renewal of the National Theater in Cairo.

The project started as of October 1, 2009 and was completed on August 15, 2015 at a cost of EGP 105 million.

The theater was closed in 2008 after a major fire, then opened in 2014, and closed again in 2017 due to some obstacles in receiving and civil protection works, which were overcome and restarted after a three-month hiatus in February 2018.

It has an area of ​​approximately 3504 m2, and it consists of a stage (the hall - Banwar - Al-Waj - balcony) in addition to a warehouse building - a building for actors of concrete origin - an integrated administrative building on the ground - a 3-storey building - a public site roof, an entrance hall and an external wall with a main and subsidiary entrance.

The theater presents theatrical performances to spread cultural awareness among members of society.

It is worth mentioning that the National Theater in Cairo is one of the oldest Mamluk sites in Cairo, dating back to the fifteenth century AD. The Mamluks took it as a site for the establishment of palaces and places of entertainment around the pond that it surrounded at the time. With the advent of Napoleon Bonaparte with the French campaign 1799-1801, he saw in the garden the scattered shadow players. There, he decided to establish a theater to entertain his soldiers, and after the departure of the campaign and Muhammad Ali taking over the rule of Egypt, he ordered draining the pond and turning it into a public park. Then Khedive Ismail, in his activity for the opening of the Suez Canal in 1869, built a building at the southern end of the park dedicated to the French Comedy Theatre. Comedian Francaise" next to the opera building, which was established in the same year with the aim of receiving delegations participating in the legendary celebrations of the opening of the channel, on the Azbakeya "Teatro", the first Egyptian theater was later established. In 1885, this theater witnessed the first theatrical season of the Abu Khalil Al-Qabbani troupe in Cairo.