Adventures by Disney to take travelers to Egypt in 2020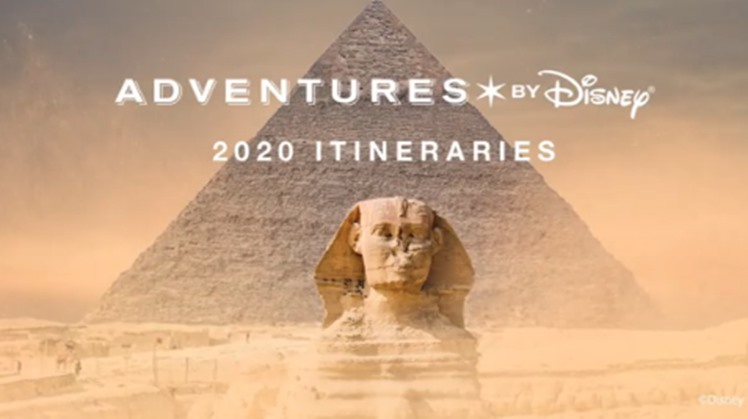 Wed, May. 8, 2019

CAIRO – 8 May 2019: Adventures by Disney, a company that provides group guided family vacations to various domestic and international destinations, has just announced their worldwide vacation roster for 2020, which includes the trip of a lifetime to the Land of Pharaohs, Egypt!

Under the title Transcending Time and Terrain, Disney's 10 days trip to Egypt will immerse families in the magic of ancient and modern Egypt…

The trip will kick off with a visit to ancient monuments with the guidance of an Egyptologist. These include the pyramids and Sphinx of Giza; the Valley of the Kings and Tutankhamun's tomb; the temples of Luxor, Kom Ombo, Horus at Edfu, Philae and Karnak.

Since the trip will be in 2020, the Grand Egyptian Museum will be open to the public, so the second stop witll be visiting it. The museum offers immersive experiences, like a King Tut-themed treasure hunt, as well as state-of-the-art exhibits.

The trip also include access to the inside of the Great Pyramid of Giza during a tour of the burial chamber of Pharaoh Cheops.

You can have the whole Egyptian experience without tasting our delicious food, so the trip involves interactive cultural activities like a chef-led cooking class on Egyptian cuisine, a Nubian folkloric show and henna tattoo experience, and a hieroglyphic writing lesson.

Outings in beautiful settings, like sailing on a traditional Egyptian felucca sailboat, visits to local markets, and a private beachside Bedouin-themed dinner.

Finally a three-night cruise along the Nile River followed by a two-night stay at a beachside resort in Sharm El Sheikh, including a full-day snorkeling excursion on a private boat to the coral reefs of the Red Sea.