Ministry of Culture prepares for the Egyptian-Tunisian Culture Year 2020-2021 ... Details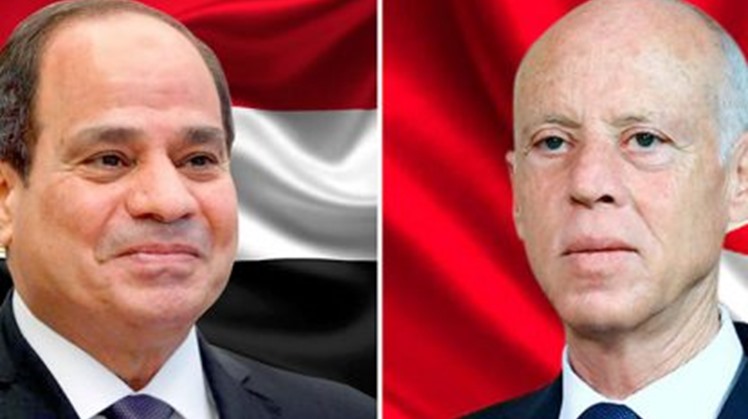 Sun, Apr. 11, 2021
Immediately after President Abdel Fattah El-Sisi announced the selection of the year 2020-2021 for the Egyptian-Tunisian culture, the Ministry of Culture coordinated with the Tunisian side to prepare for a varied artistic and cultural agenda.

All sectors of the Ministry of Culture are preparing to prepare for the year for cultural exchange, whether theater, cinema, music, singing, art exhibition, competitions in the field of architecture, or otherwise, so that the activities embody the depth of relations and joint ties between the two brotherly peoples and express the communication between them over decades. Extended.

It is noteworthy that Dr. Enas Abdel Dayem, Minister of Culture, will receive tonight, Tunisian President Qais Said, and his accompanying delegation in the presence of Dr. Khaled Anani, Minister of Tourism and Antiquities, on a tour that begins with a visit to the museum and theaters of the Egyptian Opera House, after which they witness an Egyptian-Tunisian artistic celebration that will be held at 6 pm at the Grand Theater. The great singer Lotfi Bouchnak and Reham Abdel Hakim greet it with the accompaniment of the Arab Nationalist Band for Music, led by Maestro Dr. Mostafa Helmy, to welcome the guest of Egypt.

The ceremony will be attended by members of the diplomatic mission and the Tunisian community in Cairo, and a number of media professionals, radio networks, Egyptian and Arab satellite channels and international news agencies are watching.

It is noteworthy that President Abdel Fattah El-Sisi, President of the Republic, in agreement with his Tunisian counterpart, Qais Said, declared 2021-2022 as the year of Egyptian-Tunisian culture.