The launch of an Egyptian Antiquities exhibition in Prague: Discussion between Egypt's Council of Antiquities secretary general and the Czech ambassador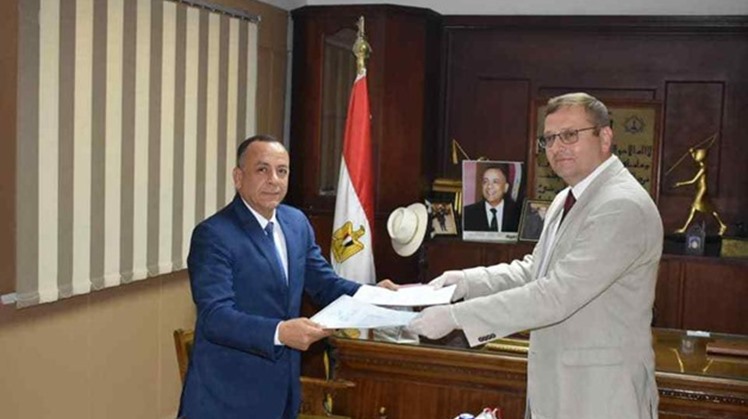 Mon, May. 4, 2020
Secretary-General of the Supreme Council of Antiquities Mostafa Waziri, and Czech Ambassador to Cairo Jan Folik met on April 4 to discuss the possibility of setting up an exhibition of Egyptian antiquities at the National Museum in Prague, Czech Republic.

The exhibition is set to run for a period of 4 months, from June 2020 to October 2020.

The meeting was attended by head of the Museums Sector Moamen Othman, who explained that the exhibition will bear the name "Kings of the Sun" and will display 90 artifacts from the discoveries of the Czech archaeological mission working in Abu Sir archaeological site.