Egypt to launch first Online International Theatre Festival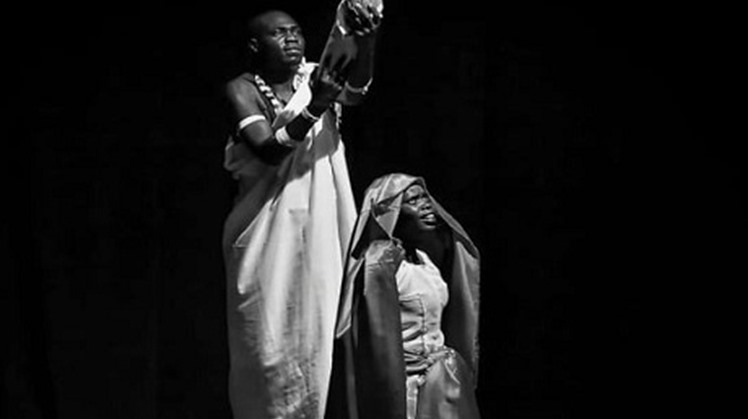 Thu, Apr. 2, 2020
The "S" Foundation for Culture and Creativity launched the promotional promo for the first session of the World Theater Online Festival, which was broadcast on Friday 27th at 5:00 pm Cairo time, on the pages of the "S" Foundation, the South Theater Festival and the Wafa Group for the Theater Promotion in Tunisia. The initiative comes in response to the shutdown of all activities involving large public gatherings in the country.

Technical critic Haitham El-Hawary, head of the African Theatrical Union and head of the festival, said: "For the first time, a promo of festivals is being carried out, to introduce the shows participating in the festival, which is a new tradition that the Foundation will follow in all its activities permanently, and 15 theatrical performances were chosen to present three shows per day in the period. From 27-31 March, to be held online after each presentation.

He added that the idea of ​​the festival met with great success, especially as it is the first theatrical festival to be organized worldwide in the Internet, where Egypt participates in four shows, and Iraq has three shows, while Morocco participates in four shows, and despite its great crisis, Italy participates in the theatrical show "Happy Days", and participates Algeria with the theatrical show "Go ahead, Miss", and the Republic of Jamaica in North America participates in the theatrical show "House of the Doll". As for Tunisia, it participates in the "Al-Wafa" band for the theatrical revival of the theatrical show "Leh", and the Sultanate of Oman participates in the "Darwish" show.

It is noteworthy that the World Theater Online Festival is the first online theater festival organized in the world in light of celebrating the world theater day, as well as a challenge to the Corona virus, which caused the cessation of all activities in all countries.