Bahrain hails Egyptian army's anti-terror efforts in Sinai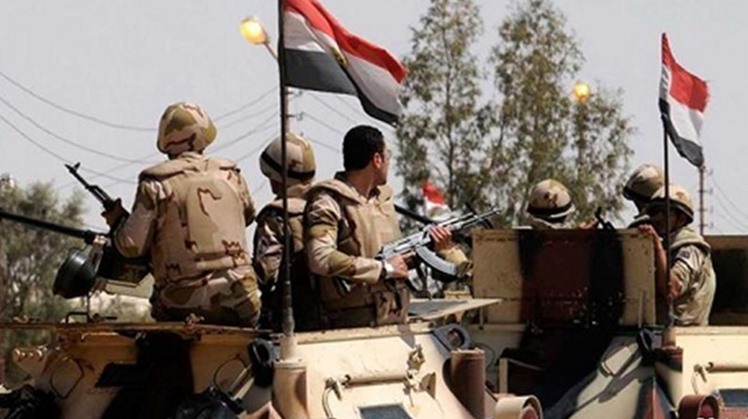 Mon, Aug. 31, 2020
CAIRO - 31 August 2020: Bahrain has commended the efforts of an Egyptian Army in eliminating dozens of terrorists and destroying hundreds of their dens, shelters and stores of explosive materials in North Sinai Governorate."



"It further praises the pivotal role of the Egyptian army in combating extremist terrorist organizations and defending the Egyptian national security," a statement by the Foreign Affairs Ministry said.



"The Ministry of Foreign Affairs affirms the Kingdom of Bahrain's firm position of solidarity with the Arab Republic of Egypt and its support for its efforts to confront terrorist organisations and financing," the statement added.



The Egyptian Army announced killing 77 "takfiri" elements (terrorists) in North Sinai in northeastern the country and destroying 317 hideouts and stores of explosives, between July 22 and August 30.



The move comes as Egypt, since February 2018, has launched a comprehensive offensive to eliminate terrorists all over the North African country, especially in North and Central Sinai. The offensive came in response to terrorist attacks that targeted security personnel, army men, Christians, Muslim worshippers, high-level officials and other civilians.



Two of the 77 takfiris killed were highly dangerous, the statement read, adding that they possessed two automatic rifles. Also, one of the elements was injured and was moved for treatment in one of the Armed Forces' hospitals.


The army said the troops also succeeded in targeting and destroying nine four-wheel-drive vehicles loaded with weapons and ammunition while trying to infirtlate the western borders, as well as 10 other four-wheel drive vehicles takfiri had used in carrying out their operations.