Six terrorists killed by security forces in Egypt's North Sinai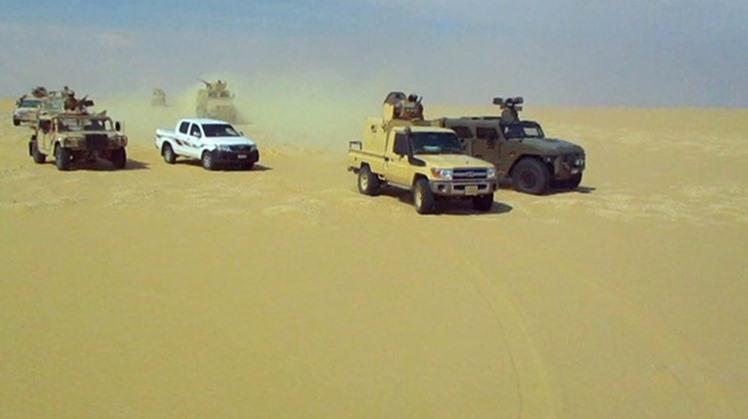 Tue, Mar. 17, 2020
CAIRO - 16 March 2020: Six terrorists were killed by Egyptian security forces in Abu Shilla city, North Sinai, said the Egyptian Ministry of Interior in a statement on Monday.

When the security forces stormed a hideout taken by the terrorists in the city, a shoot-out occurred between two sides and resulted in the killing of the six militants, the statement added.

On February 11, 2020, 17 terrorists were killed in an exchange of fire with police forces in Obeidat district in Arish, North Sinai, the Interior Ministry said in a statement.

This comes as part of the ministry's continued efforts in tracking and prosecuting terrorist elements involved in hostile operations that claimed the lives of many martyrs among the armed forces, the police and ordinary people.