Rafah crossing remains opened to receive humanitarian cases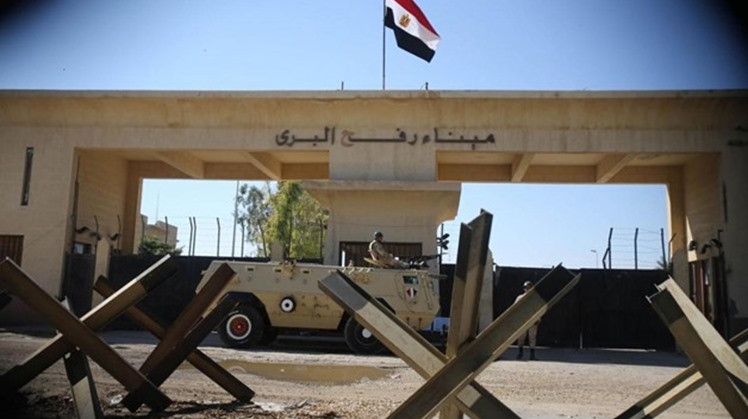 Wed, Sep. 22, 2021
CAIRO - 22 Septemeber 2020: Egyptian authorities continued on Wednesday opening Rafah terminal exceptionally upon the directives of the Egyptian political leadership to facilitate the crossing of stranded Palestinians and the entry of aid and construction materials.


Reliable sources said administrative and technical staff are on hand to help the Palestinians and speed up the completion of transit procedures and the entry of relief aid and reconstruction materials into the Palestinian enclave.

Preparations are in place to receive humanitarian cases and to enter any aid into the Gaza Strip at any time, sources said.

Egypt has exceptionally opened the crossing since May 16 to enable people stranded on both sides to cross and to deliver aid to Gaza residents.

The crossing has been opened according to directives of President Abdel Fattah El Sisi since May 16, 2021. This comes within the framework of the Egyptian efforts to alleviate the suffering of the Palestinian citizen in the strip, restore the normal life of people in Gaza and start the reconstruction process.

It is also part of the Egyptian commitment announced by Sisi to quickly improve the living conditions of the Gaza dwellers.

On May 7, clashes began between Israeli forces in the West Bank and Jerusalem and civilians as the latter were protesting forced displacement, particularly from Sheikh Jarrah in Eastern Jerusalem, and assaults on worshippers in Al Aqsa Mosque. And, on May 10-20, Israel shelled and carried out airstrikes against Gaza Strip.

The violence and aggression across Palestinian territories incurred 243 deaths, including 66 children, and 6,039 injuries, as reported by the Palestinian News and Information Agency (WAFA).