Sat, Apr. 13, 2019
President Abdel Fattah al-Sisi arrived in Abidjan, the capital of Cote d'Ivoire, on the third leg of his foreign tour, which included Guinea and the United States of America, and concludes with a visit to Senegal.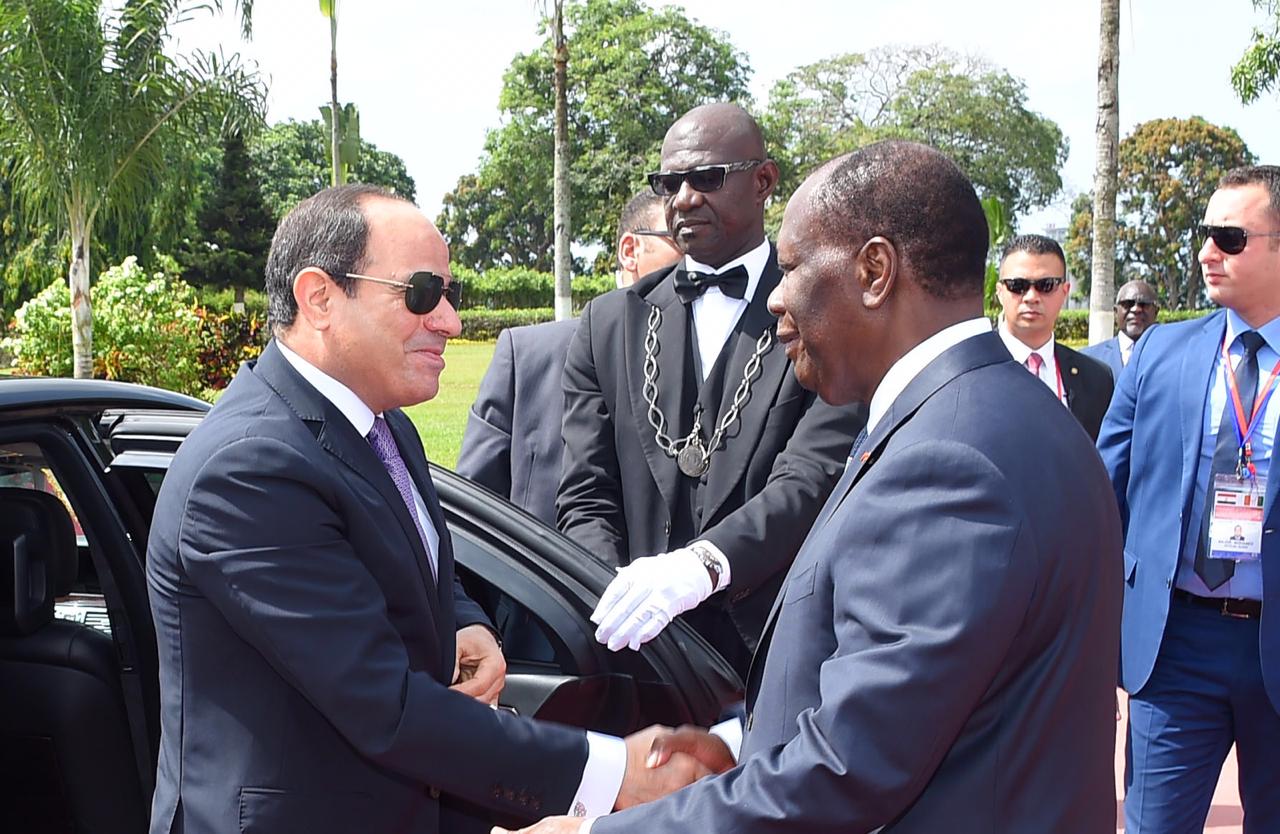 President al-Sisi left Washington on Wednesday morning after a two-day visit to the United States.
Ambassador Bassam Radi, spokesman for the presidency, said that the president's foreign tour to West Africa comes within the framework of Egypt's keenness to intensify communication and coordination with its African brothers, as well as to further strengthen its relations with the countries of the continent in various fields, economy, trade and investment levels, as well as the high priority accorded to African issues in Egyptian foreign policy, especially in light of the current Egyptian presidency of the African Union.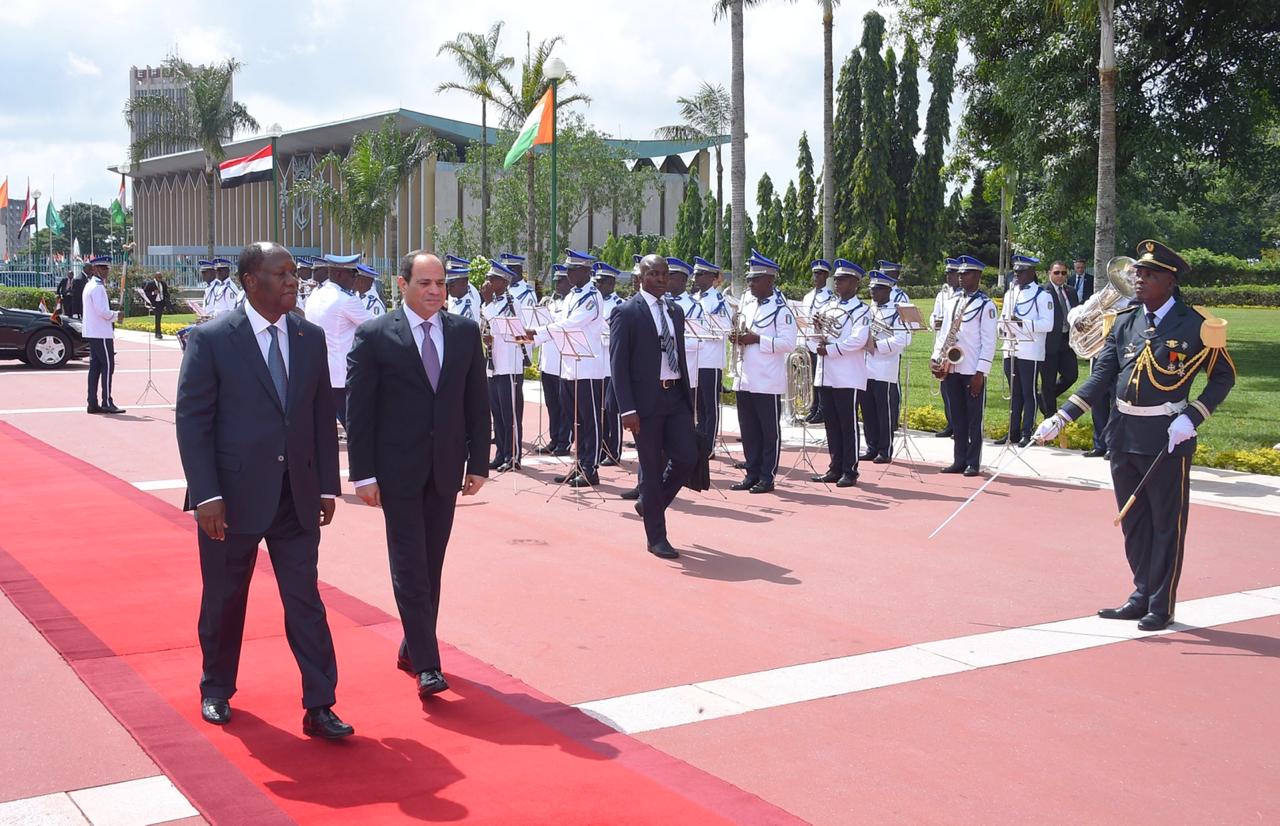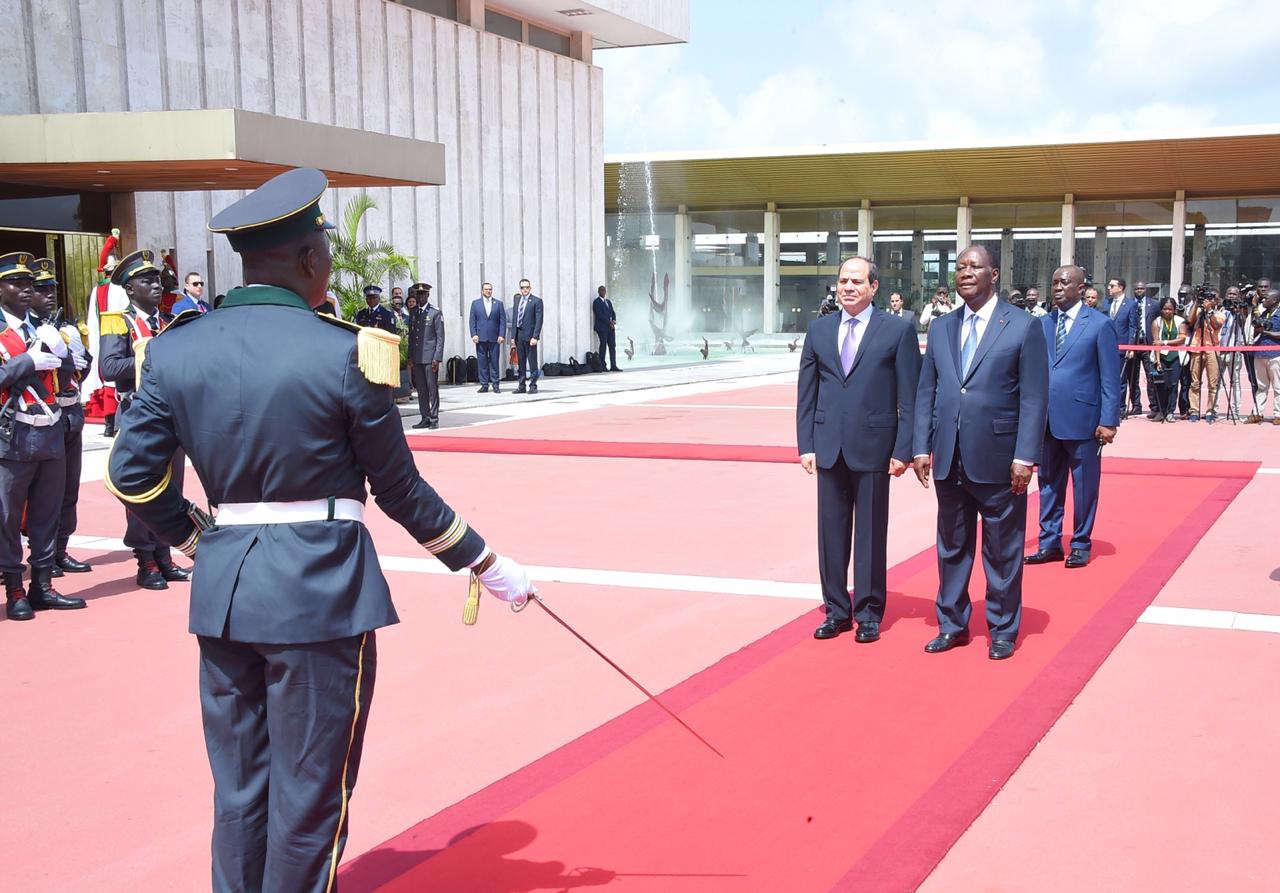 During the African tour, the president is expected to hold an intensive series of bilateral talks with the leaders of Cote d'Ivoire and Senegal to discuss the mechanisms of enhancing bilateral cooperation with Egypt and how to deal with the African continent. And means of cooperation to crystallize the efforts of the Egyptian presidency of the African Union aimed mainly at advancing the process of development and promoting economic integration in the continent.