Egypt's Sisi, Greek PM reviews regional crises, counterterrorism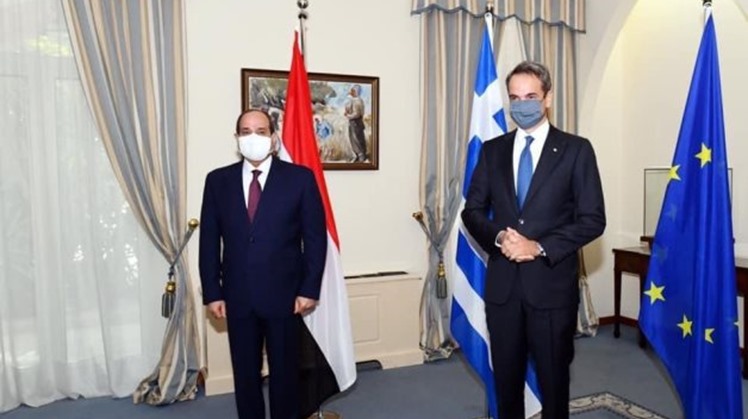 Thu, Oct. 22, 2020
CAIRO – 22 October 2020: Prior to the Tripartite Cooperation Mechanism Summit held in Nicosia on Wednesday, President Abdel Fatah al-Sisi held a meeting with Greek Prime Minister Kyriakos Mitsotakis.



The president praised the deep relations between both countries, the evolution of bilateral cooperation in many realms, and the outstanding level of political coordination over matters of mutual interest.



The president also expressed appreciation for the Greek stances on Egypt on both the bilateral and European Union scales.



On his part, the Greek prime minister expressed his country's eagerness to strengthen ties with Egypt and boost cooperation. That is in light of the Egyptian efforts deployed to maintain stability in the region and develop the economic and social circumstances of its countries.



The two heads of state discussed bilateral relations, regional crises, and counterterrorism among others.