Egypt's FM to meet Blinken in Washington to discuss int'l issues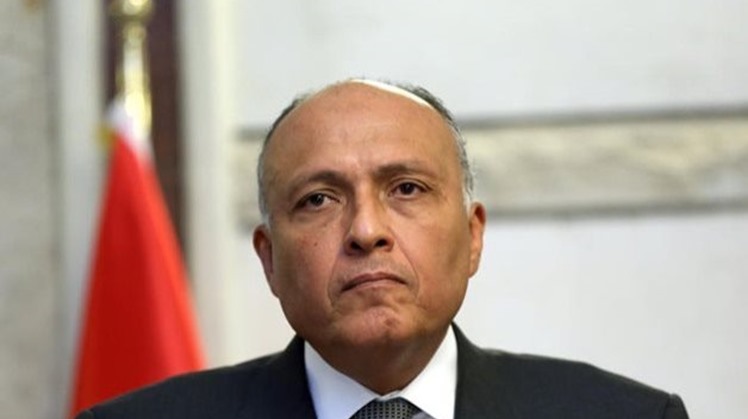 Tue, Apr. 12, 2022
CAIRO – 11 April 2022: Egypt's Foreign Minister Sameh Shoukry is heading on Monday to Washington in an official visit to meet with the US officials the regional and international issues of mutual concern.

During the visit, Shoukry is scheduled to meet with US Secretary of State Antony Blinken and a number of US administration officials, the Egyptian Foreign Ministry said in a statement.

Shoukry's visit to the US comes "within the framework of intensifying communication and coordination between the two friendly countries," the ministry said.

This is in addition to "continuing to strengthen all frameworks of distinguished strategic relations between them and exchanging visions on the most prominent regional and international issues of common concern," the ministry added.

During his visit, Shoukry will also hold meetings with a number of members of the US Chamber of Commerce and think tanks in the US, according to the statement.

Shoukry visited Washington last November, during which he participated along with Blinken in the strategic dialogue between Egypt and the US, the first since 2015.

During the dialogue session, Shoukry highlighted special relations between the two countries at all levels, calling for continuing work to enhance bilateral cooperation frameworks.

This includes trade, energy, research, development, technology, higher education, cultural exchange, and health care, Shoukry said.

He added that these fields secure horizons and opportunities to deepen relations between Egypt and the US, in accordance with the distinguished relations between the two countries.