USAID Director hails role of Cairo University in scientific research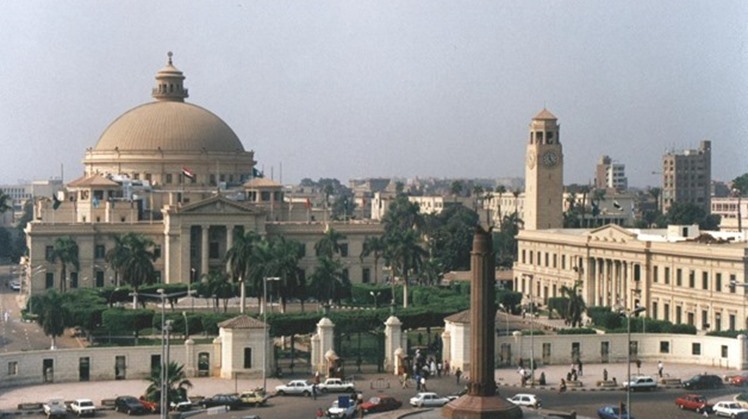 Tue, Mar. 1, 2022
CAIRO – 1 March 2022: President of Cairo University Mohamed Othman el-Khosht met on Monday, Leslie Reid, the director of the US Agency for International Development (USAID) to review ways to back and enhance joint cooperation between the two sides in many fields.



The meeting reviewed several topics, most notably the follow-up to the work of the centers that are carried out in cooperation between Cairo University and the US Agency for International Development, including the Scientific Excellence Center at the Faculty of Agriculture and ways to develop it in a way that contributes to the development of the agricultural research sector, in addition to the Center for Services and Support for People with Disabilities, which aims to integrate students with special abilities into the university community.



The meeting also discussed the establishment of a professional development center at the university in order to provide students with professional skills, vocational guidance and counseling services, prepare them for the labor market and link them to appropriate job opportunities.



They further discussed cooperation in organizing a simulation model for Cairo University students at the "Conference of the States Parties to the United Nations Framework Convention on Climate Change," within the framework of Egypt's hosting of the 27th session of the COP 27 conference on climate change at the end of this year.



Cairo University President Dr. Mohamed el-Khosht said that Cairo University launched an invitation to its scholars to submit applied research projects to reduce the challenges of climate change, with the aim of increasing awareness of the risks that affect the environment in the short and long term as a result of climate change.



For her part, Leslie Reid said that USAID is cooperating with the Egyptian state in the educational, research, and health fields, supporting universities, research, scientific and service centers, joint research projects, and providing the required training in the field of skills enhancement for students, development and professional orientation in the field of higher education and research.



She expressing her praise and appreciation for the role of Cairo University in the field of scientific research, spreading rational and critical thinking, enhancing students' skills, and ways to prepare and train them for the future.