Tue, Feb. 12, 2019
CAIRO - 12 February 2019: The U.S Embassy in Cairo announced their annual job fair "Sha3'lna", to be held on Saturday, February 23 from 10:00 a.m to 6:00 p.m at the Pyramisa Hotel in Giza. This fair will provide Egyptian job-seekers with access to thousands of verified job vacancies in over a dozen different industries, offered by over 75 American, Egyptian, and multinational companies.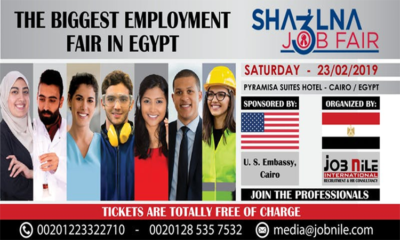 In fifth edition of the fair, and for the fist time ever the fair will feature will feature 10 start-up businesses, each looking for qualified candidates to fill vacancies ranging from accounting to graphic design and more. Between these start-ups and the traditional companies, over 6,500 verified job vacancies will be on offer.
The Chargé d'Affaires, Thomas Goldberger expressed his thoughts regarding the fair, encouraging job seekers to attend, "This is our fifth job fair in Cairo and we keep doing this because we keep hearing a demand from so many companies for the great talent that Egypt has to offer. We will continue to support increased job opportunities in Egypt just as we will continue to partner with the Egyptian government and private sector to offer the training needed to prepare Egypt's workforce for the jobs of the future."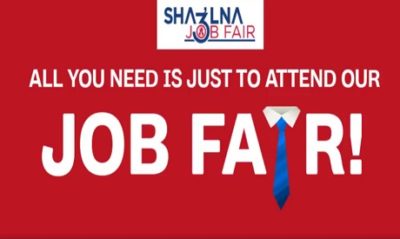 The fair has more to offer other than providing job opportunities to the attendees; during the fair, job-seekers will be able to attend free professional development and training sessions in order to improve their skills in interviewing, resume writing and more.  The fair is one of many initiatives sponsored by the Embassy to support economic growth and prosperity in Egypt.
Attendance at the Job Fair is free but registration is required. For more information and to register visit
https://www.facebook.com/shaghlna/